At Jemalong Wool, we specialise in Service, Information and Marketing. We provide modern and innovative marketing, with the type of attention to detail and courteous service you expect.
Our goal is to provide our clientele with superior levels of service, both personal and logistical, as well as timely, relevant, practical and useful information. With superior marketing options available to our clients, whether it be the traditional auction, an online auction, Wooltrade, or by utilising a Riemann Forward Contract, we can maximise the return to our clients, and then provide them with a Jemalong Clip Analysis, allowing them to benchmark both their performance and ours within the market. Our clients can have access to the Mecardo information web site at heavily discounted rates.
Jemalong Wool really does provide service that is second to none.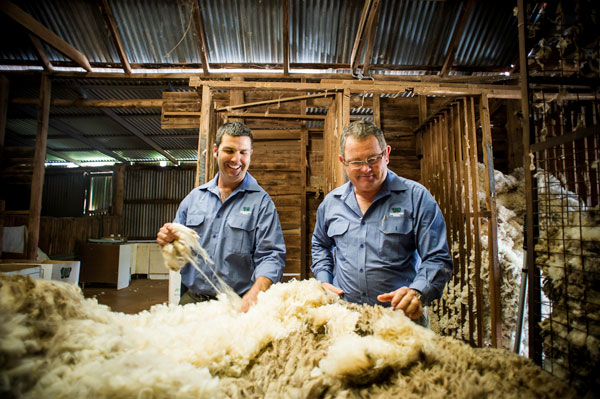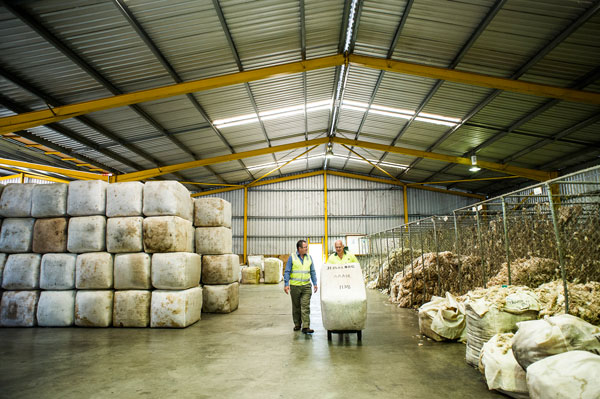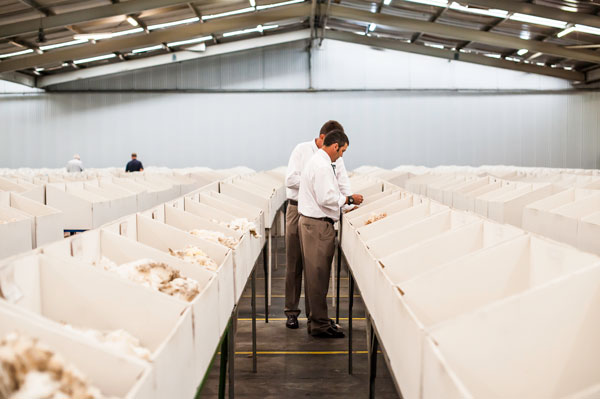 Why do wool growers choose Jemalong Wool?
✓

Jemalong Wool is a pioneer. It was Jemalong Wool who first gave wool producers the option of using a regionally based, flat rate broker.

✓

We provide unparalleled levels of Service, both on farm and in store.

✓

Comprehensive, timely and practical Market Reporting.

✓

Industry relevant and supported Marketing Options that work.

✓

State of the art interactive internet access to our systems for our clients including real time and direct linkage to Wooltrade.

✓

We can handle your wool professionally at up to half the cost of some of our competitors, without compromising on the quality of service or the options we provide.

✓

We are regionally based, and therefore there is a receival point not far away. This means lower freight costs.

✓

Being local, we employ local people, and support our local communities in shows, race meetings, dog trials, wether trials, ewe competitions, camp drafts, shearing competitions and the list goes on.

✓

We pride ourselves on our integrity. With our flat rate fee, there are no hidden charges.

✓

We provide clear, concise and transparent documentation.

✓

We have an established track record over 34 years.

✓

We have the right mix of policy and presentation and our field staff are hands on.

✓

The technical staff in the shed, monitor your wool from shed, through sampling and selling. Our staff are at both "coal faces". We deal directly with the shearing team, and directly with the exporter on the wool growers behalf.

✓

We provide the most favourable trading terms to the exporter in the industry, thereby extracting maximum price per kilogram. Exporters do not need to discount for payment period, or high post sale charges, and we therefore have an excellent rapore with the trade.

✓

Jemalong is progressive. We embrace policy and technology that take our industry forward, and keep our clients wool exposed to every marketing opportunity. We brought Wooltrade to the eastern states in 2001. (Most of our competitors only discovered the advantages ten years later).

✓

We are one of the largest independent brokers in the northern region. Our company principal still works with clients in the field, and still sells there wool at auction personally. We make decisions to benefit our clients, not shareholders.

✓

Our service is not limited to marketing. We provide interest free merchandise, shearing finance and wool press hire. We organise the freight to store.

✓

We offer a comprehensive Clip Analysis to our clients, so they can fine tune their clip preparation and marketing decisions. This is included in our already competitive fee, providing value for money wool marketing with savings of as much as $50 per bale.

✓

Jemalong Wool is a single focus company. We do one thing, and we do it better than any. We do not try to be all things to all people. We handle and market wool. Our reclass facilities are all new and accredited. We have the latest state of the art sampling machinery at our Forbes store.